Back to School: International Students Return to Campus
Fall 2021 marked the beginning of a return to in-person learning on the UC Davis campus, and students from UC Davis Continuing and Professional Education's International programs were among those eager to make the most of their college experience.
After a year and a half of remote learning, international students traveled to UC Davis to participate in academic preparation and research programs, arriving from countries such as Japan, India, China, Indonesia, Germany and El Salvador. This fall, the Global Study Program (GSP) welcomed 90 students to campus to earn academic credit in courses ranging from drama and economics to wildlife conservation and engineering design, while 11 students arrived for our Academic Preparation Program, a custom version of the Academic Engagement Program. The Global University Access Program (GUAP), a preparatory academic training program offered in partnership with SY Academy, welcomed 13 students.
"Some of my friends are currently pursuing their undergraduate degrees at UC Davis, and they have always praised the university." — Rohit Ramesh
"Students are definitely excited to be together," says Jim Hays, an instructor for Advanced Academic Reading and Writing for the Global University Access Program. "Students are upbeat and enjoying the Davis culture."
Michele Apriña Leavy, Drama instructor for the Global Study Program, echoes Hays' sentiment. "For some students, this is their first time stepping foot on the UC Davis campus. There's a thrill of being here in person and a part of the university community."
"The vibe in the classroom is really happy. They seem joyous and eager to be together," explains Teresa Pargeter, Academic Discourse instructor in the Academic Preparation Program.  "I have the sense that they really want to be here, and they are not going to waste a moment of it."
Student Perspectives
Campus life and a sense of community, along with the excitement of living abroad—experiences not easily recreated online—are what students are finding most valuable about being here for in-person instruction.
Kazuna Fujita, of Keio University in Tokyo, is participating in the Academic Preparation Program as part of the GSP preparation track. "I most enjoyed the orientations because I made a lot of friends," she says.
"What I most enjoy is experiencing a completely different culture than India," says Adhiraj Bhagawati, a computer science undergraduate in the Global Study Program. "Meeting new people, being more independent, getting to see places like San Francisco and Los Angeles, relishing food from different cultures, and the list goes on and on."
"The Davis community is very welcoming," says Rohit Ramesh, also a GSP student and computer science undergrad from India.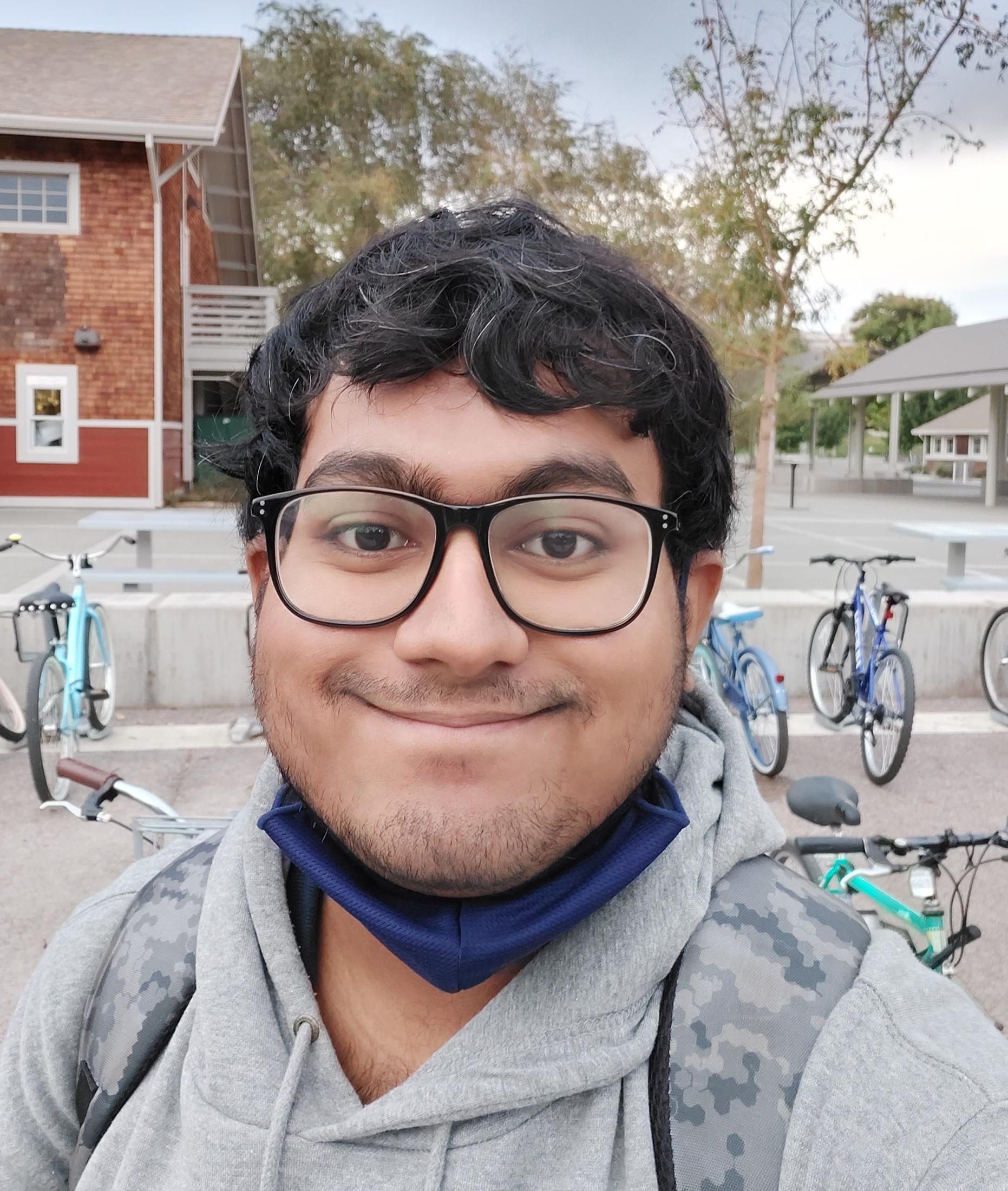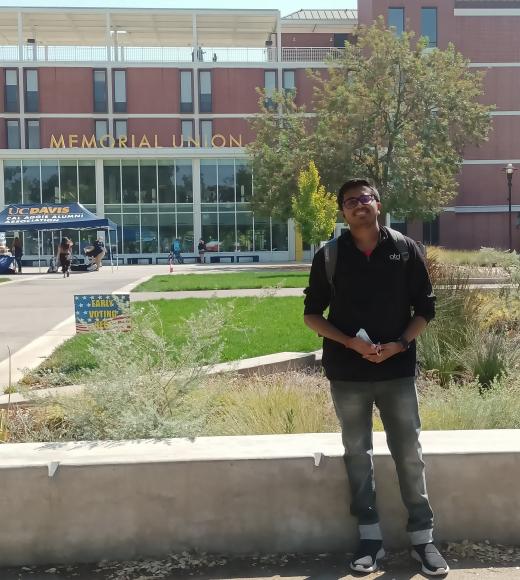 Ramesh and Bhagawati both enrolled in the GSP program to help with their graduate school applications. "The Global Study Program is a significant boost to our application. We were able to choose courses that will complement our graduate studies." says Bhagawati, who plans to pursue a career in game design and interactive media.
"Some of my friends are currently pursuing their undergraduate degrees at UC Davis, and they have always praised the university. Of all the possible universities to choose from for our semester exchange, we heard the most positive reviews for UC Davis," adds Ramesh who is applying to human-computer interaction programs.
Efren Motto, a medical doctor from El Salvador, agrees. "I chose UC Davis for its prestige and high academic excellence." Currently enrolled in the Academic Preparation Program, his goal is to improve his English and begin the process of obtaining his medical license to practice in California. "I enjoy the high-level of knowledge of my professors. I acquire more study skills and my vocabulary and pronunciation improves every day."
"I wanted to go to UC Davis because I like the weather in California and my parents thought that it would be safe," says Fujita.   
A New College Experience
With 97% of campus vaccinated, face covering requirements in place and a revolutionary COVID-19 testing program, UC Davis is working hard to ensure that the return to in-person learning is safe for the entire campus community.
"With the bi-weekly testing, symptom surveys, pledge to abide by safe hygiene practices and other health regulations mandated by the university, I do feel safe," says Bhagawati.
"The level of responsibility of everyone wearing their mask makes me feel safe to attend classes in person," adds Motto.
"Students are respectful and know that it's really important to be safe and conscientious about social distancing and other COVID-related measures," says Pargeter.
While navigating these safety measures does come with some challenges, both students and instructors are embracing the experience of being back.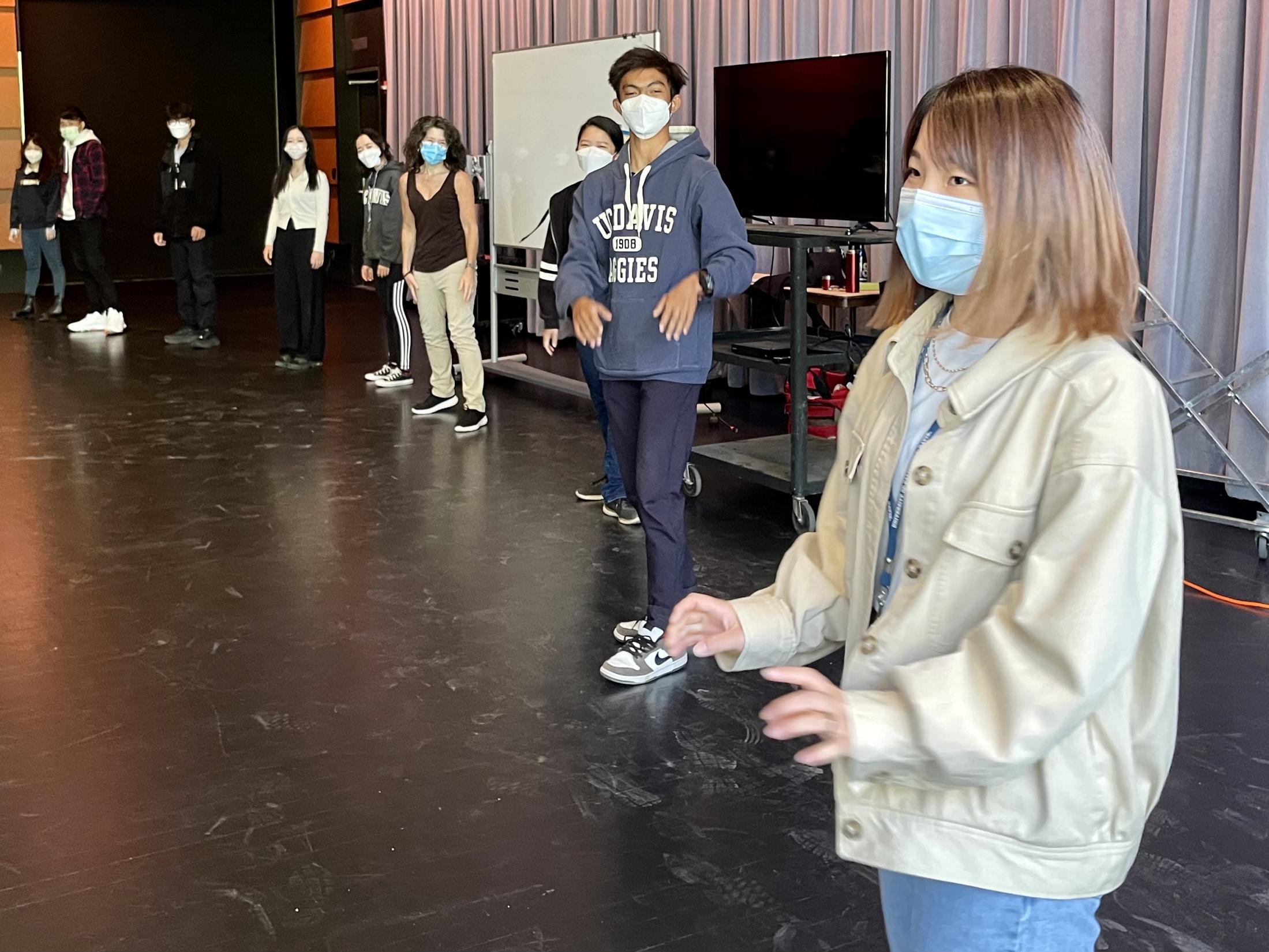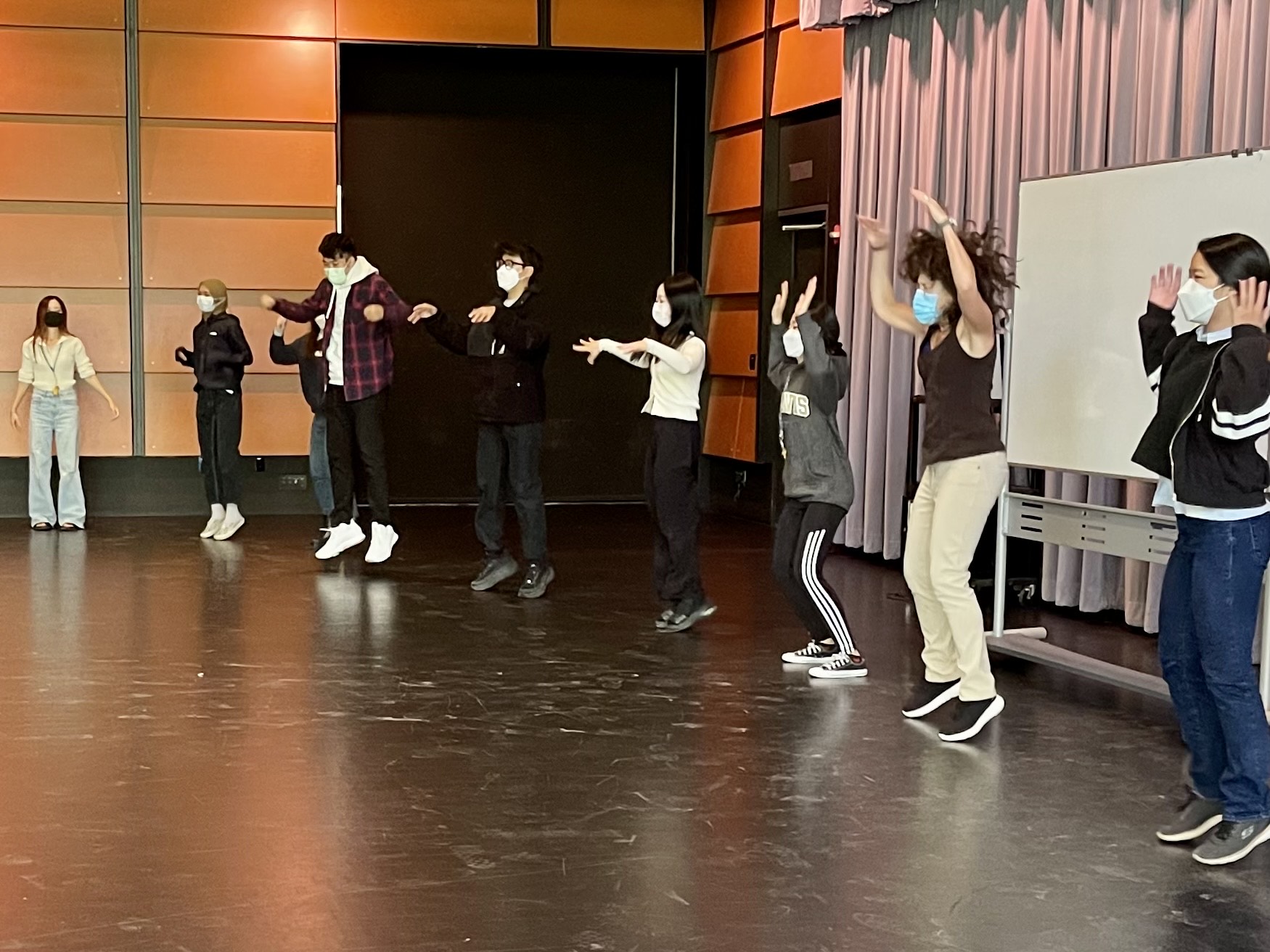 "Working with a mask has been the hardest part as subtle shifts in expression are obscured and nuances become lost," says Leavy. "But nothing replaces the shared energy and experience of being live-and-in-person without Zoom delays, internet outages, and various interruptions and distractions."
For Pargeter, it's the non-teaching moments, before and after class, that she's enjoying most about being back in person. "Those are really relaxed time and a lot of getting to know someone takes place in those undervalued moments, and I really didn't appreciate that sufficiently before the pandemic. There's a connection that is really hard to recreate in a virtual environment, and being in-person fosters deeper connections much faster than digital or virtual spaces do."
As mid-terms approach, the academic rigor and hustle of the quarter has begun to set in and students are adjusting to the swing of things. "Some things never change," says Leavy.
---
Learn more about our Global Study Program and our Academic Preparation and Pathway Programs.
Primary Category
Tags