A Multicultural Learning Center for International Students and Scholars
UC Davis is committed to extending its recognition as a leading international university. To achieve this vision, UC Davis opened an international facility in fall 2016 for international students and scholars, as well as for students interested in studying abroad.
The UC Davis International Center serves as a hub for the university's worldwide presence and impact by establishing a centralized, welcoming environment for key international programs and creating opportunities for international and domestic students, faculty, staff, scholars and others in the campus community to collaborate.
The Center houses UC Davis Division of Continuing and Professional Education's International programs, which give students and scholars from around the world the opportunity to study, conduct research and improve their English-language skills at one of the nation's top-ranked public universities. It provides a beautiful, prominent meeting place for international students to create the best possible educational and cultural experience.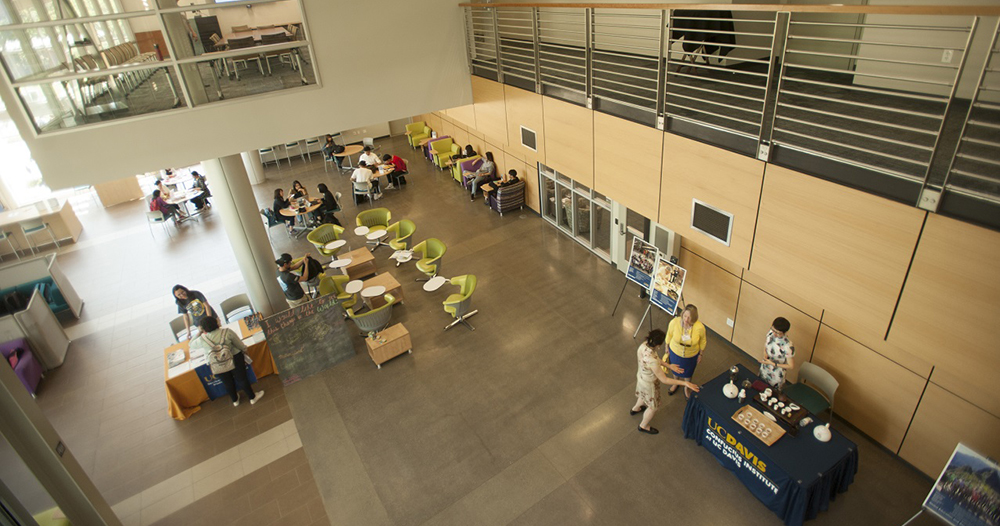 The complex features classrooms, computer labs, conference rooms, advising and administrative spaces, a multi-purpose room and a large commons area (connected to an outdoor courtyard) that provides space for gatherings. The center allows for shared resources among its tenants and serves as a highly visible demonstration of the university's commitment to sustainable practices as a Gold Certified LEED building.