Connecting International Partners with World-Class Learning at UC Davis
For students around the globe, we represent opportunity, access and achievement:
The opportunity to study at UC Davis, either in person or online
The access to extraordinary knowledge and expertise at one of the world's premier research universities
The ability to achieve transformational academic and professional goals
The key to our success is relationships.
For more than 40 years the University of California, Davis, Division of Continuing and Professional Education's International Programs have created lasting, innovative partnerships with prestigious international universities and organizations. These relationships have resulted in a diverse program portfolio featuring a unique range of academic and nonacademic programs, including:
Credit-bearing university courses and graduate research programs
Pathway programs to support admission to a four-year U.S. university
Youth and academic preparation programs
Professional certificate programs
Customized programs specifically designed to meet the objectives of our peer universities and educational partners
Online and on-campus courses and programs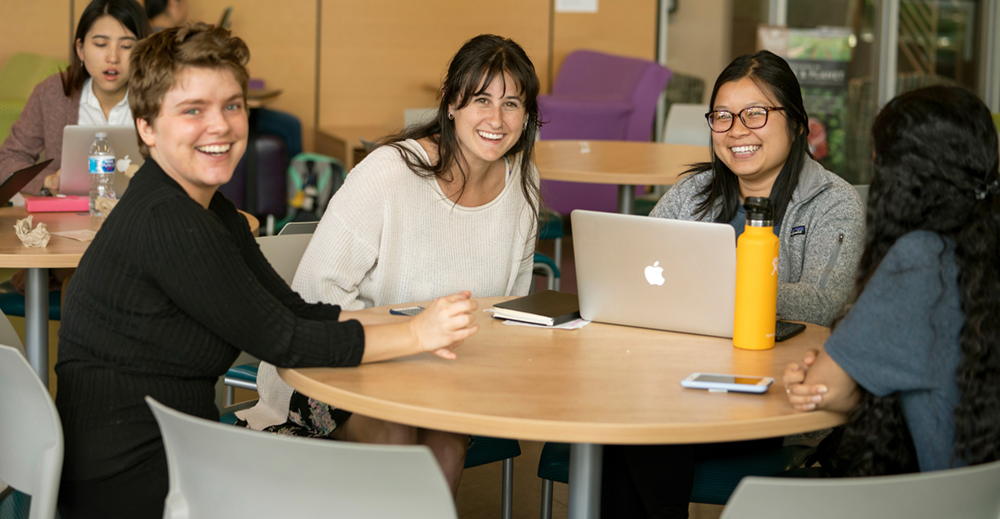 A Transformational Academic and Cultural Experience
Our programs are designed to help international learners – whether they are high school students preparing for college or professionals advancing their career – with the tools to succeed.
World-Class Education – Programs combine academic excellence with outstanding support services at one of the world's premier public and research universities
A Safe, Welcoming College Town – Enjoy living in the small, bike-friendly community of Davis, which offers diverse cultural activities, is conveniently located halfway between the San Francisco Bay Area and the Lake Tahoe region, and has a population of around 66,000 (about half of whom are university students and faculty)
Excellent Facilities in the Heart of Campus – Classes are held in the new state-of-the-art International Center, which features tech-enabled classrooms, computer labs, conference rooms, advising offices, outdoor spaces and an International Learning Center designed to enhance language learning
Small Classes with Exceptional Care – Our small class sizes (normally 15-20 students) provide a personalized experience, with one-on-one access to instructors, staff and UC Davis student assistants
Highly Qualified Instructors – Learn from experienced international education leaders and UC Davis faculty
About UC Davis Continuing and Professional Education
International Programs are part of the UC Davis Division of Continuing and Professional Education. For more than 60 years, the UC Davis Division of Continuing and Professional Education has blended the distinctive academic expertise of UC Davis with practical training that is designed to improve capability and job performance. This "Career Curriculum" supports working professionals as they refresh and expand job skills over the course of their careers.
 
With nearly 56,000 annual enrollments in professional, academic and enrichment courses and millions of enrollments in Massive Open Online Courses, UC Davis Continuing and Professional Education serves lifelong learners in the growing Sacramento region, all 50 states and more than 100 countries.
UC Davis is certified by SEVP and authorized to host F1 international students.