Academic Learning and Enrichment
This academic enrichment program is designed for groups of international high school and university students who are seeking to improve their academic skills and enhance their knowledge about global competencies while improving their English skills. Through engagement in academic preparation classes and a variety of elective classes, students improve their linguistic abilities, acquire practical academic skills and gain an understanding of University of California academic culture. This program will enable students to gain academic skills that help them succeed in their undergraduate education whether it is in English or their native languages.
Program Benefits
Gain effective academic skills

Improve linguistic abilities through an integrated instructional approach

Develop global competencies

Learn about American university education and culture

Engage in authentic learning such as project-based, task-based and experience-based learnings

Engage in campus and community-based experiential learning

Study in a safe, diverse and friendly college town
Program Details
Core academic preparation and a variety of elective classes on various topics

High level of engagement with UC Davis undergraduate students

Special events and activities with international and UC Davis students
This track consists of a combination of classes:
Core class series (

Academic Success, Academic Literacy, Academic Reasoning, and Academic Discourse

)

Pre-arranged elective classes that include

Hot Topics in Global Business, Business Communication, U.S. Society and Culture, U.S. Politics, Science Fiction, Drama, Hot Topics in Science & Technology, Introduction to Entrepreneurship, Innovation and Society, Volunteer Experience, etc

.

Lecture series and follow-up discussion sessions with UC Davis student assistants

Service learning (campus and community engagement opportunities)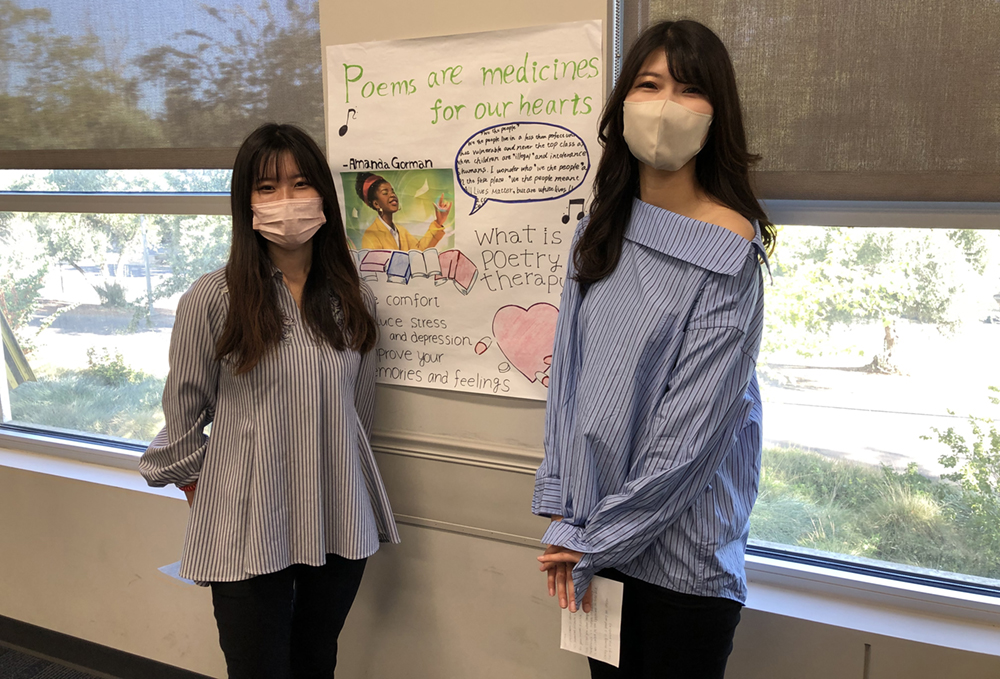 Program Dates and Fees
Each quarter consists of two five-week sessions. Students can participate in as many five-week sessions as necessary.
Winter Quarter 2023: January 6 - March 17, 2023 
Spring Quarter 2023: March 24 - June 2, 2023 
Summer Quarter 2023: June 23 - September 1, 2023 
Fall Quarter 2023: September 22 - December 1, 2023 
Winter Quarter 2024: January 5 - March 15, 2024
Spring Quarter 2024: March 28 - June 7, 2024
Summer Quarter 2024: June 28 - September 6, 2024 
Fall Quarter 2024: September 27 - December 6, 2024 
Winter Quarter 2025: January 3 - March 14, 2025
Spring Quarter 2025: March 27 - June 6, 2025
Summer Quarter 2025: June 27 - September 5, 2025 
Tuition: $2,150 for a five-week session; $3,890 for full 10-week quarter (two five-week sessions)
Additional fees:
Application fee:

$200

Student Services fee:

$30/week ($150/5 weeks; $300/10 weeks)

Optional round-trip airport transportation (SFO to UC Davis):

$250 (minimum of 10 students in a group)

Health insurance:

$55/week if not insured
Note: The Academic Engagement Track is designed to accommodate partner university students. Individual students are welcomed and they are incorporated into classes with partner university students. We reserve the right to cancel a class if enrollments are not met.
Academic Requirements
Students from partner organizations who are in good academic standing at their respective institutions.
Minimum English Eligibility Requirement
The Academic Engagement Track is designed for students whose English level is low-intermediate (i.e., iBT 42, iELTS 5.0, TOEIC 415, CEFR B1) or higher. If you are not sure of your English level, please contact us at cpeinternational@ucdavis.edu before you apply, and we will provide you with a short online diagnostic test to identify your level. 
Access to Academic Support
Students receive academic advising. Lectures, workshops, individual meetings and information sessions are offered quarterly to ensure successful adaptation into U.S. academic culture. Topics have included time management, preparing for exams and résumé writing.