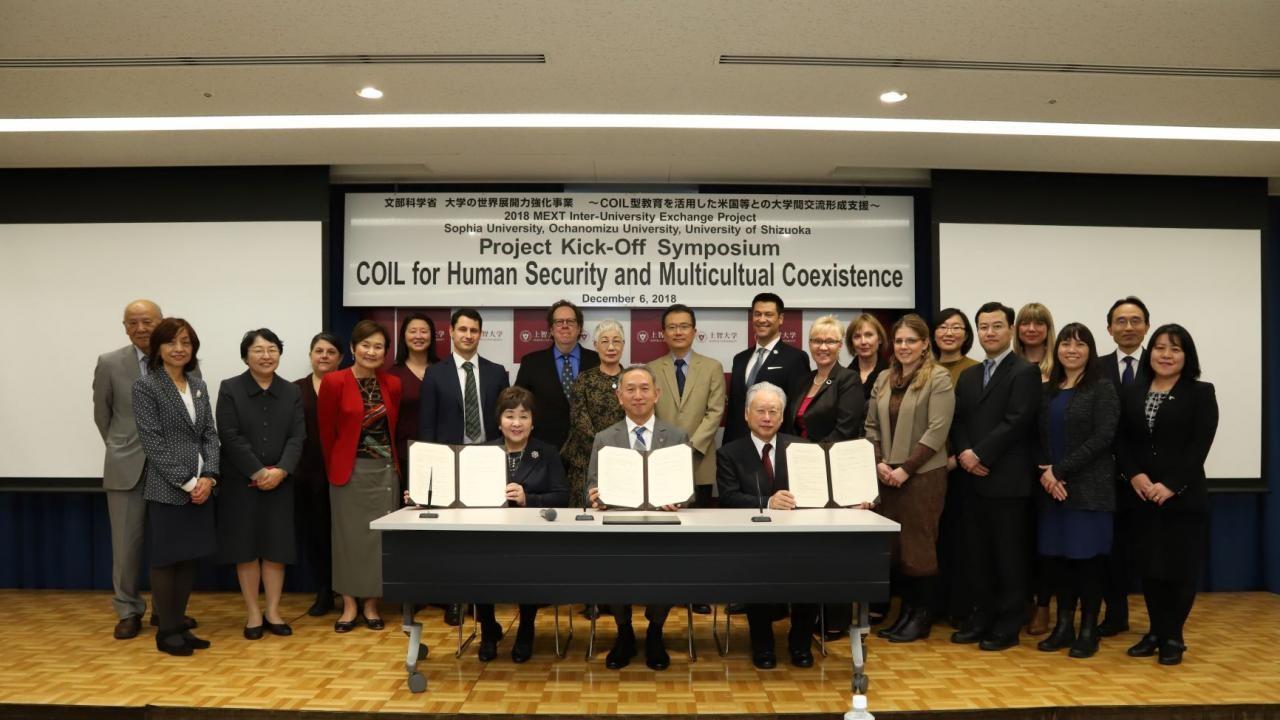 UC Davis Continuing and Professional Education, International has joined the Collaborative Online International Learning (COIL) project between the United States and Japan. As a partner of Sophia University, Ochanomizu University and University of Shizuoka, UC Davis will join a network of 10 American and three Japanese universities that will utilize COIL to enhance access to international learning experiences and deepen intercultural and global competencies of their students.
Beginning in February 2019, students from Sophia, Ochanomizu and Shizuoka will be attending UC Davis International Program's Communication and Culture Program. This comprehensive, four-week program, offers international students an intensive learning experience focusing on American culture and conversational fluency, and will include a COIL component. This five-year partnership is funded by the Ministry of Education, Culture, Sports, Science and Technology of Japan.
"This partnership aligns well with our mission of empowering lives through diverse educational opportunities," said Anneli Adams, associate dean of International and Access Programs at UC Davis of Continuing and Professional Education.
Category
Tags