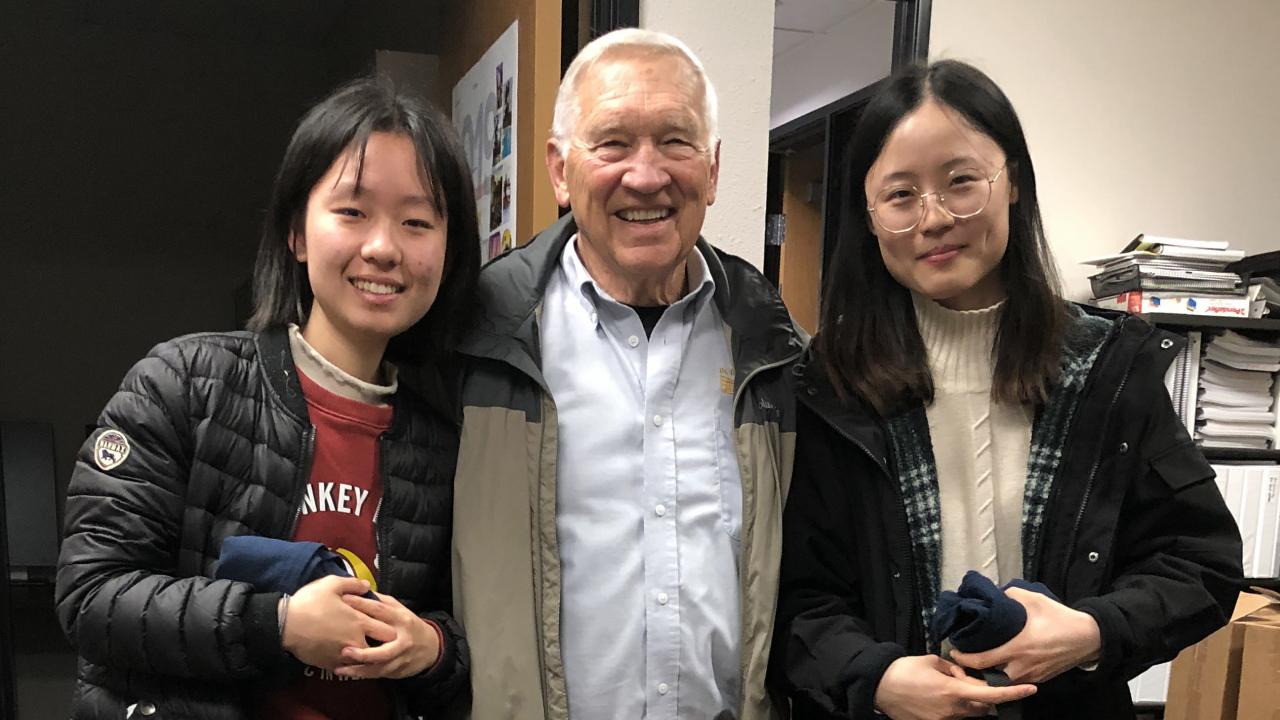 As the COVID-19 pandemic continues to have a devastating impact on the world, a new approach for addressing catastrophic infectious diseases is needed. With the majority of new infectious human diseases originating in animals, the approach to fighting them must be comprehensive.
"One Health is an interdisciplinary approach that recognizes that the health of humans is closely connected to the health of animals and our shared environment," said Bennie Osburn, dean emeritus at the UC Davis School of Veterinary Medicine. "And it is the best strategy for controlling infection and solving pandemics."  
According to a recent article in the South China Morning Post, trained epidemiologists in China are essential to preventing the next pandemic. Given China's intensive livestock farming and shortage of veterinarians, the demand for vets educated in epidemiology continues to grow. UC Davis' course, Epidemiology: The Core of One Health for Infectious Diseases, aims to meet that demand. 
Making an Impact
Led by faculty at the UC Davis School of Veterinary Medicine, this online course exposes international undergraduates to the field of epidemiology and its real-world applications. 
"Most developing countries around the world lack epidemiologists," said Osburn, a course instructor. "Students who take this course can make a huge difference by pursuing a career in epidemiology to address future epidemics and pandemics."
A main objective of the course is to provide students with an understanding of the One Health approach and the basics of epidemiology. The 10-week, remote-learning course introduces students to infectious disease epidemiology, addresses real-world problems and provides a multidisciplinary focus for finding solutions.  
It also offers students a unique opportunity to engage with UC Davis professors in the fields of veterinary medicine, epidemiology, applied research and outreach. As part of a multidisciplinary learning team, students are able to learn about their faculty's research projects and participate in discussions with them.
"This course gave me access to advanced and abundant knowledge, which helped me gain a better understanding of epidemiology," said one student.
Another benefit of the course is preparation for graduate school by fostering the development of technical, communication and critical thinking skills. Students learn effective science communication and writing skills, and practice reviewing scientific articles to identify epidemiological principles.
A Path Forward
Learning about the importance of One Health and the field of epidemiology also helped students focus and identify future career paths. "I mistakenly thought that veterinary medicine was just for curing animals," said one student. "After the course, I have a clearer understanding of this subject, and I have a future plan."
"I have never thought about being an epidemiologist, but this course has broadened my imagination about possible directions and professions," said another student. "In my college of veterinary medicine in China, there are few professors who research epidemiology. While they work on infectious disease important to public health, they mainly concentrate on the mechanism and characteristics of one pathogen, but not the systematic overview of the disease and its investigation and prevention. I want to connect my future research with epidemiology."
Category
Tags