UC Davis Celebrates 20 Years of Fostering Agricultural Development in Japan
UC Davis International Programs celebrates 20 years of welcoming the Japanese Agricultural Training Program (JATP) to campus for advanced academic and practical training in specialized agricultural fields. Since UC Davis began hosting participants two decades ago, the campus has welcomed more than 1,000 trainees.
"The UC Davis phase of the program—the last educational component in over a year's training in the United States—has been a strategic segment that educates the trainees in the advancements of technology and research and the vital role that international agriculture plays in sustainability for a global market," says Sandy Montross, program manager at UC Davis International and Access Programs. "We are thrilled to continue to be part of this impactful program."
Funded by various ministries within the Japanese government, this unique program was founded in 1952 with a focus on improving Japan's agriculture through the transfer of U.S. technology and farming methods and building international relations. UC Davis hosts the final segment of the program, which is offered in partnership with the Japanese Agricultural Exchange Council (JAEC) and Big Bend Community College.  
Participants in JATP begin their training at Big Bend Community College learning about American culture and taking English-language classes. They are then sent to various host farms across the United States—from Hawaii to the Midwest—to live and work while receiving comprehensive on-the-farm training. Finally, students travel to UC Davis for a nine-week, custom-designed program focused on providing students with vocationally and professionally oriented training in several topics, including ornamental horticulture, vegetable and fruit crops, livestock, and agribusiness and farm management.  
To be able to learn about the latest topics and research related to agriculture from a top-rated university such as UC Davis in the U.S. is an amazing opportunity."  2023 participant
"UC Davis is an ideal place for the trainees to put their practical experience on to paper by providing them with vast agricultural resources to assist in building their business plans," says Carla Louise Christian, director of JATP at Big Bend Community College. "It is also beneficial that UC Davis is a beautiful, thriving campus with accessible transportation and a homestay experience, which is so important for building relationships and embracing the American culture."  
This year, UC Davis hosts 28 trainees. As part of their training, they participate in hands-on laboratory sessions and off-site activities or site visits, as well as classroom instruction. Topics are tailored to the trainees' interests and needs, and include a combination of lectures, guest speakers and graduate student presentations. "To be able to learn about the latest topics and research related to agriculture from a top-rated university such as UC Davis in the U.S. is an amazing opportunity," says a 2023 participant.
The program culminates with a final farm management project, in which participants must apply what they learned to create an agricultural business plan. Most trainees in JATP have family farms or farm-related businesses that they would like to expand, or they are looking to start a farm or agribusiness, and their final projects help them articulate their goals for the future and receive valuable feedback from instructors.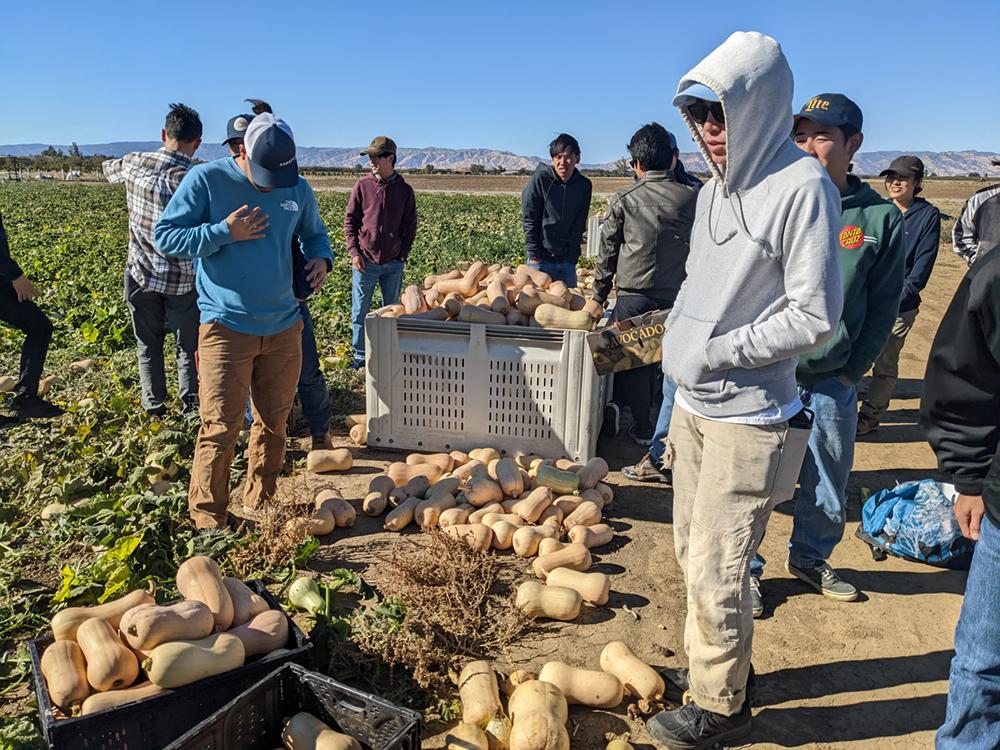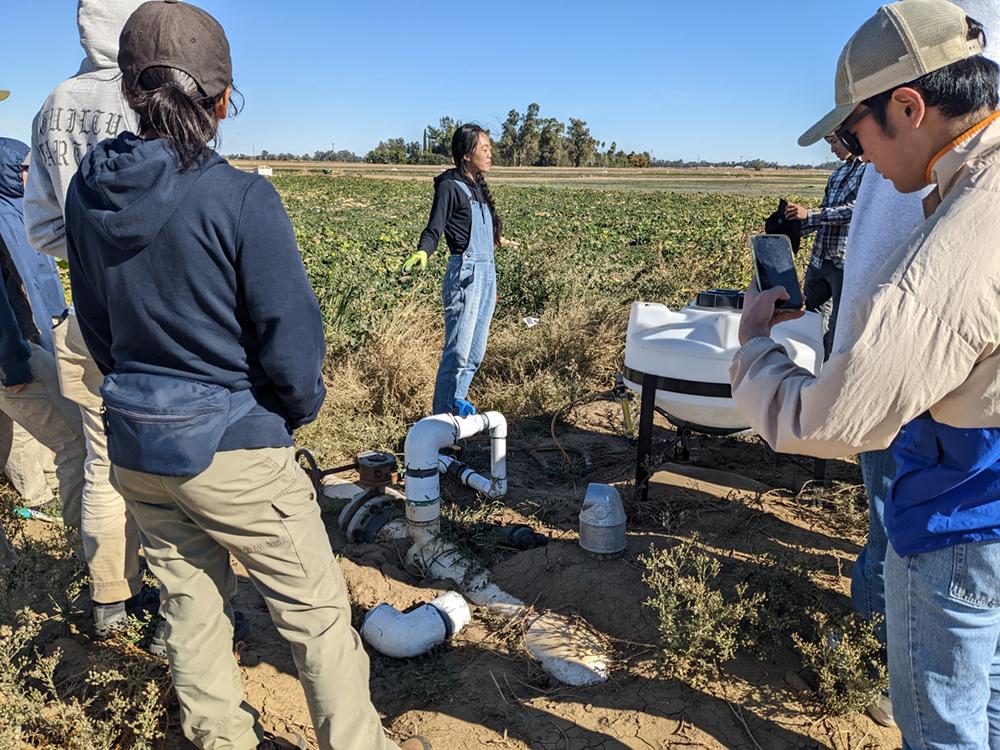 "I learned a lot of new things about American farming, agricultural history and modern farming," says trainee Akira Shojima who has a blog dedicated to American farming for readers in Japan. He is grateful for his time at UC Davis and plans to apply what he's learned about tractor operation, perennial plants and irrigation management to his farm startup. "Thinking about my business plan in an academic way—breaking down the theory involved—helps me organize my ideas," he adds.  
According to Makoto Ishihara, JATP coordinator at JAEC, the biggest highlight of UC Davis is being able to apply what the trainees have learned in the U.S. for the past 15 months to their business plan. "UC Davis is a well-known university that ranks in the top 100 in the world university rankings. The experience of studying at UC Davis with name value, even for a few months, brings great pride and confidence to the trainees," he says. "This is definitely an experience that is not possible in Japan."  
Since its start, JATP has had a significant impact on Japan and helping to rebuild the nation's agricultural economy following the Pacific War. Through agricultural exchange, the program helps to develop internationally minded farmers. "You can see how much the young people who learned about the great American agriculture have contributed to Japan by the fact that we have now been continuing this program for more than 70 years," says Ishihara.
Primary Category
Tags