UC Davis Program Inspires International Students to Be Global Citizens
Yuki Yamashita, a student at Tsuda University, and Yoko Tanaka, of Meiji University, are both studying international relations in Tokyo. They met online in the spring of 2021 while attending the remote UC Davis program Global Awareness and Intercultural Communication Seminar, which aims to improve students' English-language fluency and increase their understanding of current issues around the world by analyzing the United Nation's Sustainable Development Goals (SDGs). Following the conclusion of the four-week program, Yamashita and Tanaka decided to take their learning a step further and created their very own project: Global Awareness through Discussion and Conversation (GADC), a weekly session on global hot topics.

Tell me more about this project
YT: Through weekly discussion sessions, our project encourages university students to become interested in international issues. It also gives Japanese students opportunities to speak in English.
YY: Participants are required to state their own opinions about a particular topic in English. Yoko and I find articles online for participants to read and then prepare several questions to discuss. We are moderators and share some comments or questions about the articles before discussing questions from participants. The following week, participants find their own article to discuss about the same topic. After two weeks, we move onto a different topic.
What was your inspiration for this project?
YY: I met Yoko during the UC Davis Global Awareness and Intercultural Communication Seminar. She asked me to participate in a project inspired by our Hot Topics in American Culture course.
YT: When COVID started sweeping the world, I was starting my first year at university. I couldn't study abroad or do a cultural exchange event like I wanted. But at the same time, 2020 also taught me that my environment cannot be a factor in stopping my development, and I realized that what I needed to do was to create something myself. So, I started this GADC project.
What are your goals for this project?
YT: My goal is to create a college-like online project. I want GADC to be an exciting community for Japanese students and students from other countries to discuss serious topics. I want GADC members to learn from and inspire each other, and help students find their interests. We are currently interviewing university students all around the world.
YY: My personal goals are to improve my English through actively participating in the sessions, and to broaden my knowledge about international affairs. At the same time, I would like to acquire skills to discuss international issues from various standpoints.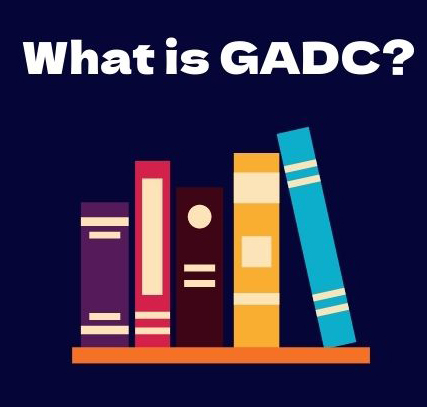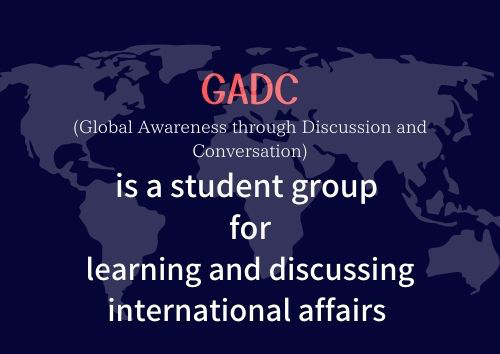 How did your experience in the UC Davis Global Awareness and Intercultural Communication Seminar help you start this project?
YY: The Hot Topics in American Culture course had a huge influence because it taught me to be an effective moderator. The course made it possible for me to be more active both in the GADC discussions and in my university courses about international relations.
YT: The UC Davis seminar means a lot to me in terms of the GADC project and my academic interest. In particular, the Hot Topics class helped me structure the GADC project and narrow down my interests to international relations and politics.
Can you share some feedback you've received from students and faculty about this project?
YY: Yes!
"The GADC project has enabled me to gain the ability to think critically about international issues. The project was helpful for my English as well." (R. S.)
"I don't have any opportunities to talk about politics, so it was great to learn about international politics by taking part in GADC." (Y.O.)
"I was able to find what I should do to make myself understood in English. At the same time, since issues discussed are usually recent social problems, I can now have a discussion at my university, taking advantage of English vocabulary and knowledge I obtained through the project." (A.S.)
What are your plans for the future?
YT: I plan to go to universities in other countries to enrich my knowledge about international relations and politics and to expand my international community. I would like to work to analyze and deliver political issues to the world and to inspire other people to get involved in the international community.
YY: What I want to achieve through GADC is to encourage more people, including Japanese students, to join the project, so that everyone can discuss international relations without feeling insecure. It would also be amazing to introduce American classroom culture into each session of the GADC project.
Personally, I have not decided what I want to do, but I do want to study abroad after the pandemic. If possible, I would like to double major in international relations and sociology and focus on music therapy at a graduate school in the U.S., where I want to learn what I need to do as a global citizen.
---
Learn more about the UC Davis International Program's remote Global Awareness and Intercultural Communication Seminar.
Primary Category
Tags