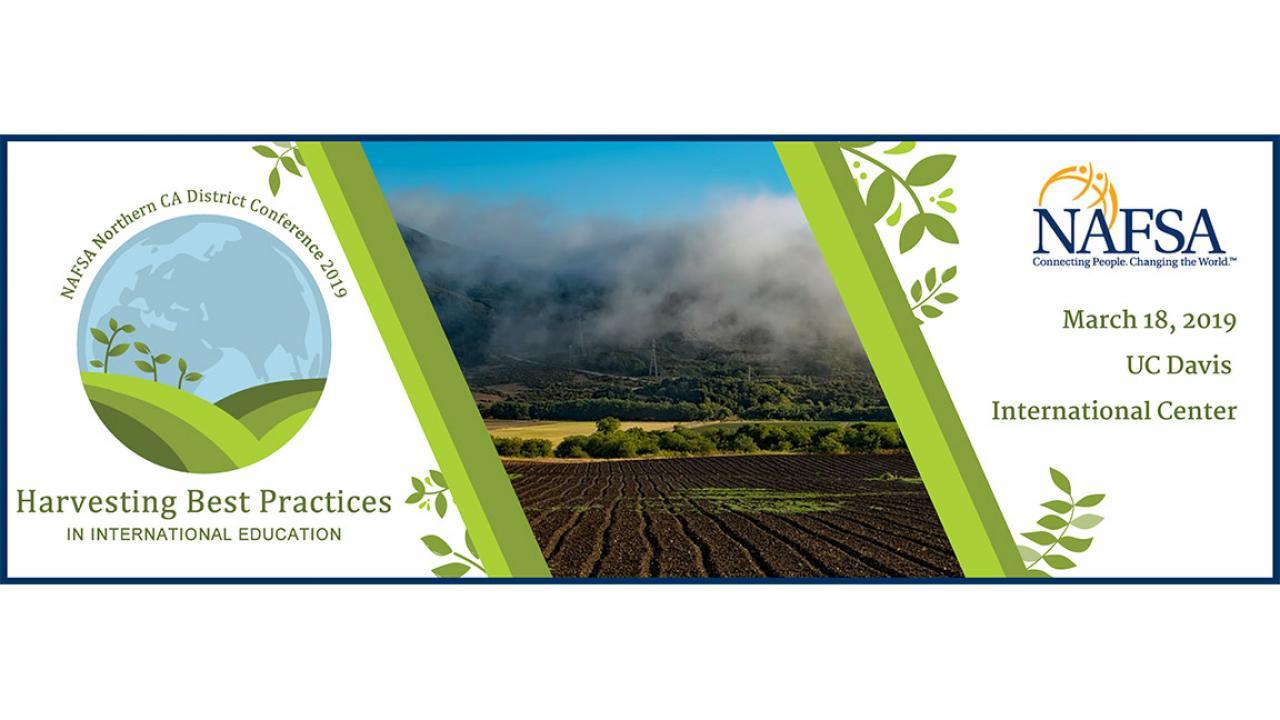 The UC Davis Division of Continuing and Professional Education, International hosted the NAFSA Region XII Northern District Spring Conference at the International Center on March 18, 2019.
NAFSA: Association of International Educators is the world's largest nonprofit association dedicated to international education and exchange. The Region XII Northern District Spring Conference unites nearly 200 attendees each year from more than 80 institutions and organizations. It is the most comprehensive event serving the diverse needs of the entire international education community in Northern California.
The 2019 conference theme, 'Harvesting Best Practices in International Education,' encouraged reflection on ways to stay abreast in a field that continuously undergoes change. The conference serves as a forum to connect with peers who have similar job challenges and who can identify possible solutions.
Category