Remote Engineering Seminar Helps International Students Prepare for Grad School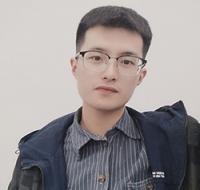 UC Davis International Programs' new online course Research Methodology and Graduate Preparation in STEM provides international undergraduates with an opportunity to learn about research from a Tier 1 U.S. research institution without leaving their home country. Led by biomedical engineering Professor Tingrui Pan, this online course focuses on introducing students to the culture of science in academia and connecting them with leaders in the fields of science, engineering, math and technology. 
"Good research must come from interest and passion." George Chuan Liu
What it Means to be a Researcher
"I used to think that real research was far away from me, and most of the research was not practical enough to be as real as a doctor treating patients," said one student George Chuan Liu. "However, with this course, I have seen many professors who have done excellent research and are very approachable. And I have realized that clinical medicine is improved by research."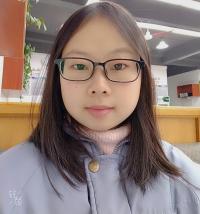 A main objective of the course is fostering the development of essential technical and non-technical skills that employers and graduate schools seek when evaluating new college graduates. Designed to help students develop confidence as research scientists and scholars, the course gives students the necessary tools for conducting a successful research project. "I have a clear understanding of how to begin research," said another student Ruilian Chen. Learning how to narrow down a research topic, what questions to ask, how to efficiently analyze literature and think critically about it, and how to effectively write at a graduate level, were other key skills students said they learned.
"This course enables me to understand the daily work of researchers and gives me a clear positioning for becoming an excellent researcher." Jing Chen

Jing Chen, Medical School of Henan University (courtesy photo)
Students also gained non-technical skills, including communication, teamwork, cultural humility and how to choose a good mentor. "I learned the importance of curiosity, observation and creativity," said student Hao Gong. "Focus is also essential," agreed fellow student Jing Chen. "Focus on something specific and meaningful and stick to it to achieve success."
Another benefit of the course is networking with UC Davis faculty and other professionals in the field. Students commented that hearing from various faculty broadened their horizons and gave them insight into the range of research being done and jobs available in the field. "I found my research topic and career development direction carefully and accurately for the first time," said Hao Gong.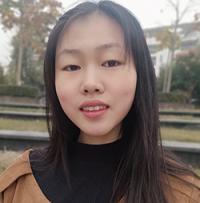 Learning Remotely
Despite this course being remote, students were still able to connect and engage. "Although we were not able to communicate face-to-face, we were as enthusiastic as ever," said Jing Chen.  
Most students also valued the convenience and ease of online instruction. "Remote learning provides us a channel to take foreign curriculum without going abroad and is a new way for us to integrate with the world," said student XuQian Liu. "My English communication skills have improved and I'm not afraid to speak up because the faculty are so patient."
Primary Category
Tags