Using Drama to Build Communication Skills and Confidence in International Students
Strong communication and presentation skills are valuable in any setting. But for Global Study Program (GSP) students at UC Davis, learning to communicate effectively in English is not only essential for academic success, but it is also empowering. In addition to helping students both inside and outside the classroom, being a confident speaker helps them develop important soft skills for success in a variety of professional environments.  
Depending on their English-language skills, GSP students are either placed in or can elect to take the course Presentation, Communication and Collaboration Skills, which is offered in conjunction with the UC Davis Department of Theater and Dance. Students highly regard this course as an opportunity to experience something unique that may not be available at their home universities.  
The course instructor, Michele Apriña Leavy, agrees. "There are schools that teach classes on giving presentations, but from what I have seen, those students only learn how to organize information. They are not taught how to develop a relationship with their audience, so the information is effectively received," Leavy says. "These courses also do not address the issue of stage fright—the fear and anxiety that someone experiences when they have to stand before an audience. This is especially daunting for English-as-a-second-language users. In our class we have a unit about dismantling that, and we provide tools to relieve that burden."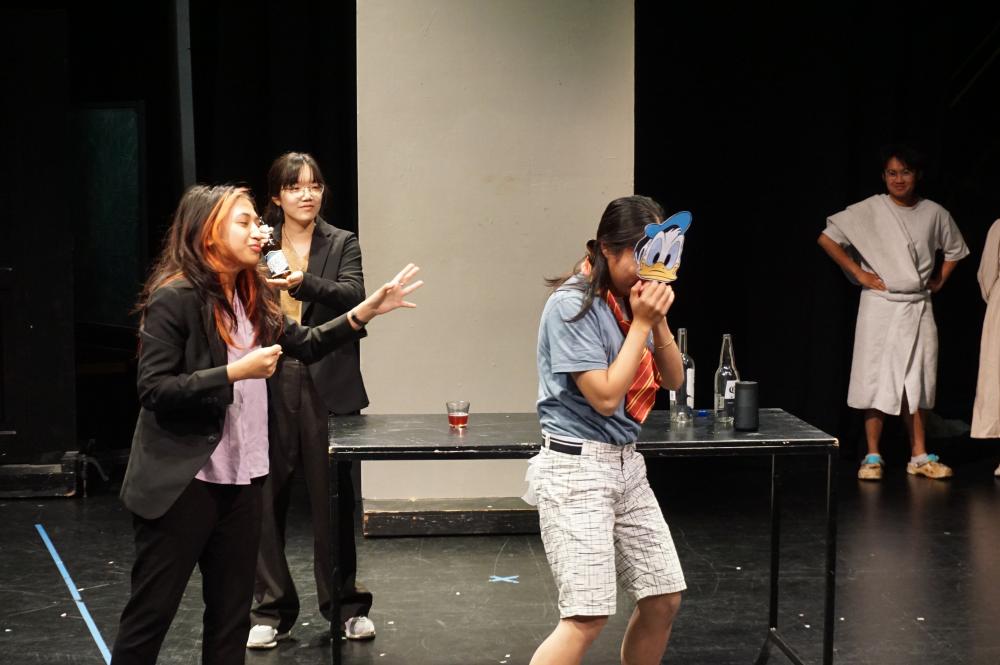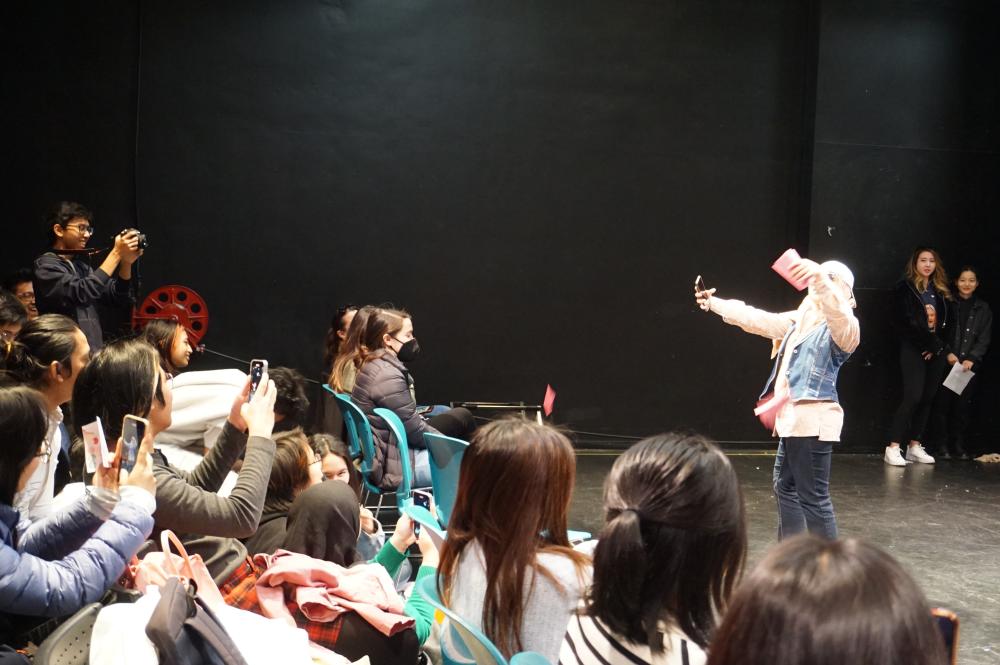 The goal of the course is to help students develop clear oral and physical communication and collaboration skills that build confidence, presentational style and clarity while using the English language. They also build essential soft skills that employers value, such as teamwork, interpersonal communication, creative problem solving, empathy, adaptability, critical thinking, open mindedness, dependability, organization and a willingness to grow. Students engage with classmates in formal and informal settings and are challenged to think outside the box with fun exercises ranging from group storytelling to TED Talk-style presentations.  
"The course is experiential and participatory in nature. The majority of what we do is based on human interaction and communication," says Leavy. "Many of these students do not have theater or acting classes in their home universities. This course offers a practical opportunity to learn communication skills that apply in the real world as they navigate a global community and encounter people with different cultural mores and work environments."  
After hearing about the course from a fellow classmate at his home university in Indonesia, Gregory Josefano decided to enroll. "I was intrigued by the prospect of participating in a course that deviates from conventional classroom teaching and decided to give it a try!" he explains. "After the first couple of weeks, I began to fall in love with the atmosphere of the class and have been actively participating in all its projects."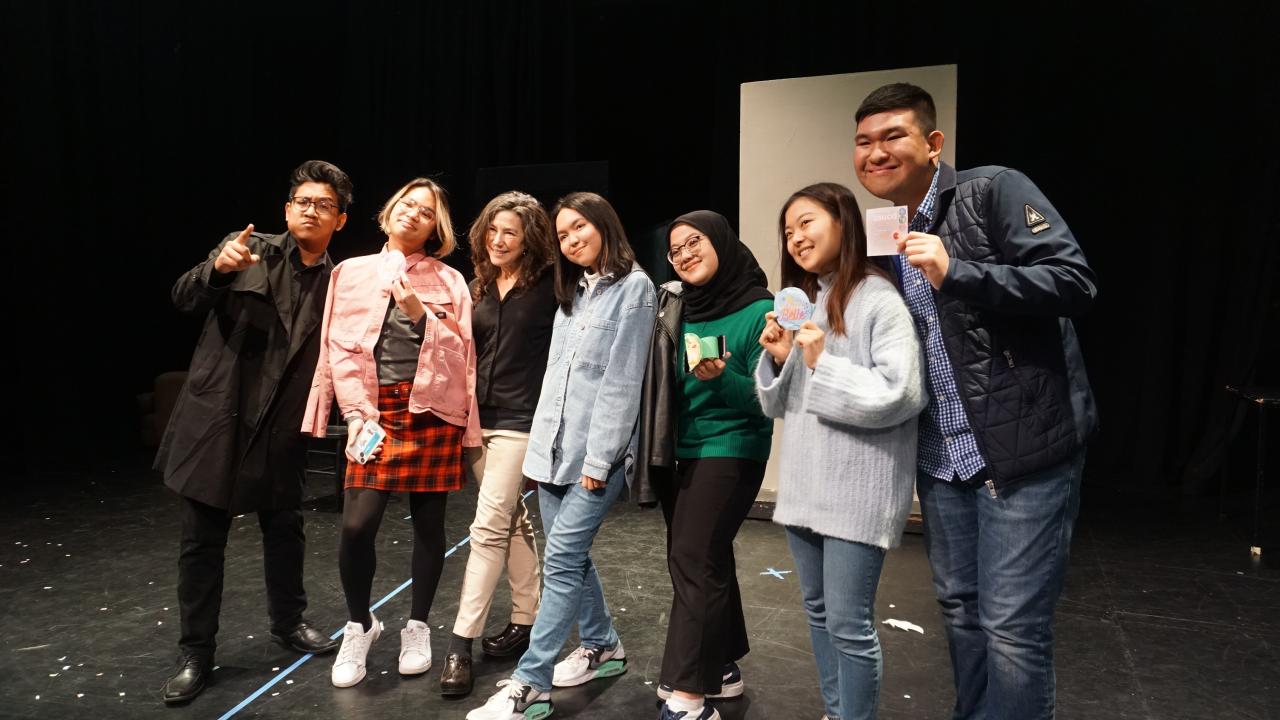 According to Leavy, "One of the biggest gifts I hope the students take away from this class is a strong sense achievement, self-confidence, self-acceptance and a greater ease and facility with the English language."  
Josefano appreciated the distinct assignments and Leavy's "extraordinary method of teaching," which he says helped him overcome his stage fright. "I did not expect to perform in front of an audience immediately, but Michele reassured me that I would do just fine! Her advice propelled my determination and fueled a fervor that led me to deliver a stunning performance," he shares. "The course pushed me to find courage, but Michele taught me how to be courageous."
Primary Category