Adventure of a Lifetime across the Golden Gate Bridge
"I just wanted to cross the Golden Gate Bridge by bike," said student Ryotaro Sakaguchi. "My friend told me one could cross it by bike, so this is why I chose to do it."
It is not uncommon for people to cross the 1.7 miles (2.7km) of the Golden Gate Bridge by foot or for that matter bicycle. The mystique and allure of this internationally recognized icon of California has a powerful effect on people, Ryotaro being no exception. Energized, he took UC Davis' love of the bicycle to the next level by not only riding the 1.7 miles to cross it but the 116 miles it takes to get there from Davis.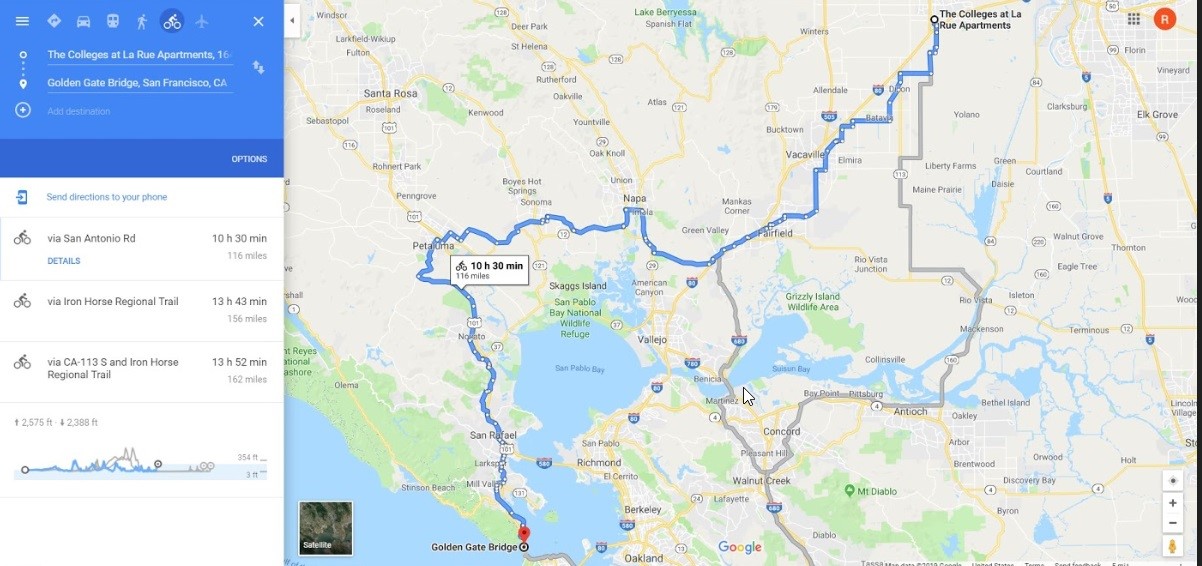 Departing in the middle of the night, the 3rd year Economics student from Waseda University began his long journey by bicycle to San Francisco during UC Davis's Winter Break. 
What would have taken a mere hour and 1/2 by car turned into a 16-hour journey across picturesque California landscapes finishing up along the craggy coast of Marin County, the northern gateway to the Golden Gate.
"I was so tired after," said Sakaguchi. "So, I took the train back to Davis."
When asked if he was adventurous, Sakaguchi replied laughing, "I would consider myself so, yet I do not want to do this again as it was hard for me."
Although exhausted, Ryotaro Sakaguchi returned to Davis triumphant and proud.
Ryotaro Sakaguchi was a participant of the Global Study Program in 2018-2019.
Primary Category
Tags