Zoom and Tik Tok Videos Come to International Programs During Remote Learning
The Intensive English Programs at UC Davis have moved online, like the rest of campus, and our instructors and student assistants have been hard at work to create engaging and creative ways to stay connected and make English language learning fun and productive!
Typically, our students take part in Conversation Club twice a week. This is a lively and engaging club, where groups of four to five students converse with UC Davis undergraduate student assistants about new topics each session. Topics have included favorite music groups, sports teams, foods you love/hate, American hobbies, Disney movies and more. Thanks to Zoom technology, we've been able to move our Conversation Club online, so students can continue to engage remotely. Using the breakout rooms, students are still able to be in small groups, which encourages them to participate and practice using their spoken English skills. 
During a typical 10-week program, students are also invited to participate in various social activities.  These too have moved online, but remain a highly enjoyed part of our program. Last week a virtual dance party was held, based on learning moves from a Tik Tok video. Our next activity will be an online scavenger hunt! A number of the campus museums and spaces are adding virtual tours or visits, so we will also be adding those to the mix as they are created and shared.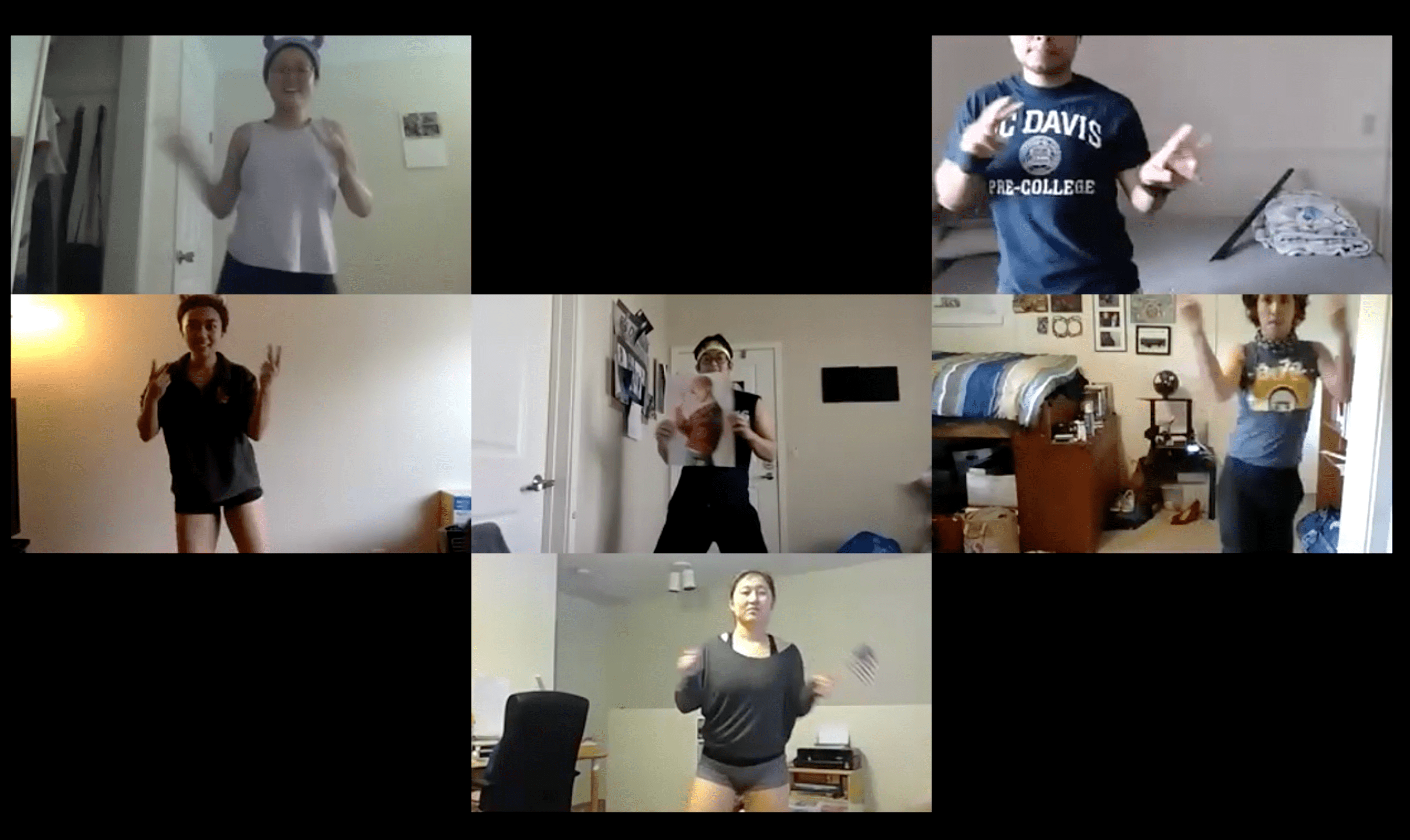 While we are all missing the ice cream socials, volleyball games and karaoke parties this spring, we are happy knowing that while our community may be social distancing, we all still have the Aggie spirit!  Follow our social media pages! We're on Instagram @ucdavisIP and Facebook at UC Davis International Programs. See you online!
Primary Category
Tags