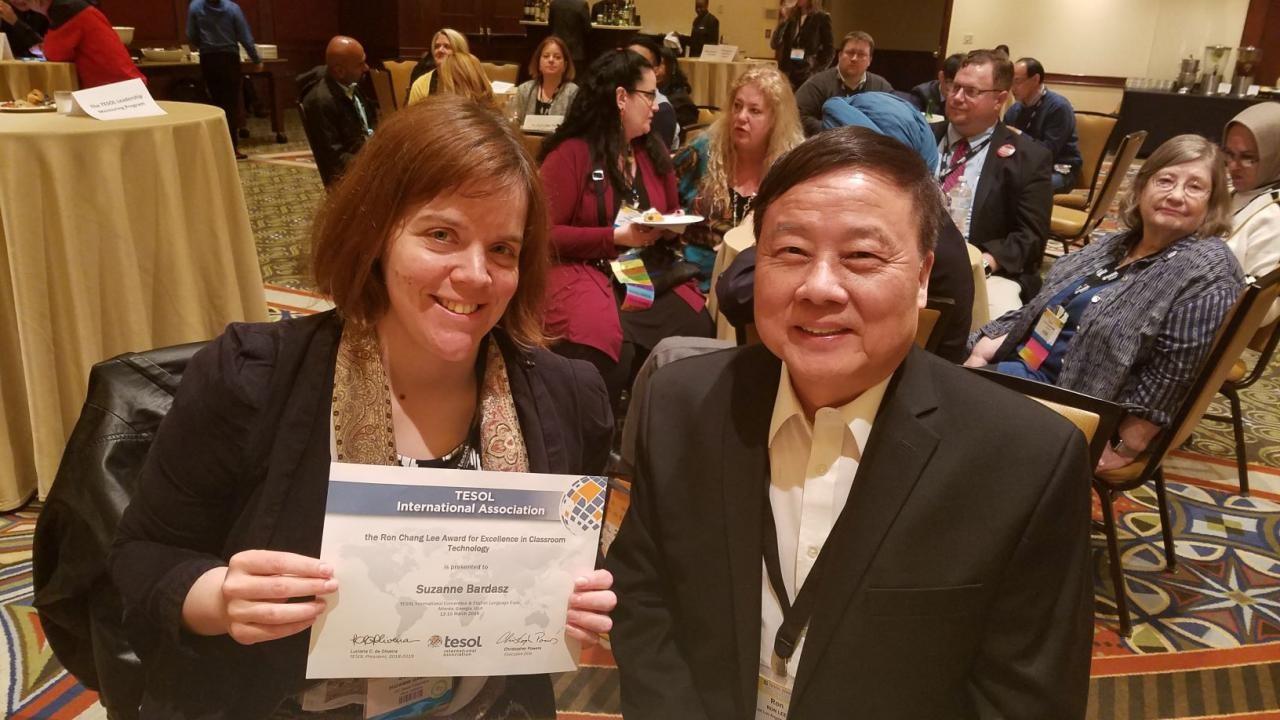 On Wednesday, March 13, ESL instructor, Suzanne Bardasz, was recognized with the Ron Chang Lee Award for Excellence in Classroom Technology at the TESOL 2019 International Convention & English Language Expo in Atlanta, Ga. She was selected among many applicants for her implementation of the Spiral teaching tool in the 10-week Intensive English Program (IEP) at UC Davis Continuing and Professional Education, International. The Spiral tool encourages participation in visually engaging ways for all students. Suzanne uses it in her grammar and composition classes, creating ways for students to interact with each other based on what is being shown on the screen through their own devices.
Being an innovative teacher is not new to Suzanne, who has a long history of teaching in the United States and abroad in Poland and South Korea. She holds an undergraduate degree in psychology and sociology and a master's in TESOL.  Suzanne loves teaching and has been with UC Davis for more than five years. Her class schedule includes our English for Science and Technology Program, upper-level composition for IEP students and teacher training programs. She seeks new ways to help her students learn and finds that using technology as a communication tool helps her connect with students in unique ways.
"Seeing students' confidence develop throughout the program and watching their progress and growth as they develop as a person is why I teach," Suzanne said. And it's why she was recognized at an international convention for her outstanding instruction in the field.
Category
Tags