Dear Prospective UC DAVIS IEP students,
Greetings from Saint Mary's College of California!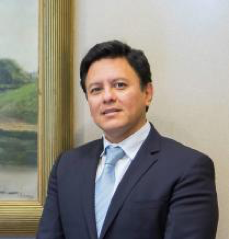 Saint Mary's is very happy to be a partner of the UC Davis Division of Continuing and Professional Education's Intensive English Program, which prepares you for a rigorous university experience in the USA.
I look forward to welcoming you in the near future to what is one the most beautiful and safe campuses in the USA, Saint Mary's College of California located in Moraga. Saint Mary's is one the oldest academic institutions in California having offered its first classes in 1863. The institution has consistently been ranked with the 10 top ten University's within the Western Region by U.S. News & World Report. The degrees we offer span from Chemistry to English Literature, Business Administration to Communication, Biology to a 3+2 Engineering program. Saint Mary's offers a welcoming and inclusive environment to international students. Additionally, Saint Mary's offers merit based scholarships for international students.
The college has a long history of top quality education led by a dedicated group of Lasallian Christian Brothers upon whose shoulders the strong foundation has been built. One of the important mottos of our school is "Enter to Learn, Leave to Serve" and this is strongly woven throughout your life as a student.
Join us and become a Global GAEL!
Sincerely yours,
Dr. Hernan Bucheli
Vice Provost
Saint Mary's College of California