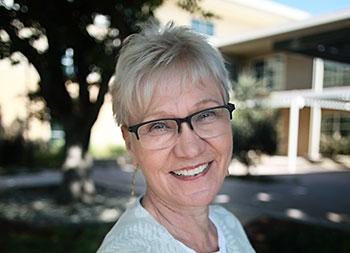 The world is growing smaller. Technology is advancing, and the relationships among countries are becoming increasingly complex and interdependent. In this new and constantly evolving environment, students and professionals with a broad, international perspective will have an essential advantage in shaping their future.
For more than 40 years, the University of California, Davis, Division of Continuing and Professional Education's International programs have helped students participate in life-changing educational and cultural experiences. As part of the University of California, Davis, you will have access to unique opportunities that expand your perspective, both personally and professionally.
Attend top-rated academic courses. Learn from talented, experienced faculty. Enjoy the natural beauty and excitement of Northern California – from Silicon Valley to wine country, Lake Tahoe to San Francisco. Whether you are an attorney interested in earning an international law degree or an undergraduate who wants to improve your English skills and experience American culture, UC Davis has a program specifically designed to meet your objectives.
As the associate dean for International and Access Programs at the UC Davis Division of Continuing and Professional Education, I am responsible for leading the division's International and Access programs, including a portfolio of academic programs for international students, scholars and professionals, the UC Davis Pre-College Program and the university's Osher Lifelong Learning Institute program.
With decades of international educational leadership experience, I have led international programs at California State University, San Bernardino's College of Extended Learning, Cal Poly Pomona, and the College of Southern Nevada in Las Vegas. Prior to my career in higher education, I served the Department of State at the U.S. Embassy in Helsinki, Finland for 20 years. My experience includes seven years as a consular official and thirteen years of administration of U.S. Government academic exchange and public diplomacy programs, including the prestigious International Leadership Program. I served on national committees on international education, on the Board of Directors of the World Affairs Council of Las Vegas, and on the Board of Directors of the North American Council for Staff, Program and Organizational Development.
My continuing education experience spans international programs, workforce development, master's degrees, pathway programs and online learning. With a Ph.D. in higher education leadership, I have taught sociology full-time at the undergraduate level and educational leadership in the doctoral program at Cal Poly Pomona and my research and publications have focused on sociology of leadership and global and cultural competencies of leaders.
I look forward to seeing you at UC Davis, and am confident that the time you spend here will create connections, memories and opportunities you will cherish throughout your lifetime.